Specifications
Easy Dispersion Silica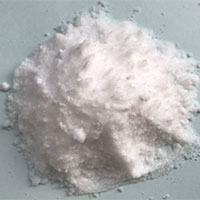 Introduction
Easy Dispersible Silica is an innovative material designed to provide simple and efficient dispersion performance to meet the needs of different industries. It is made of high quality silica, specially treated for excellent easy dispersion.
Application
It includes both bead-like and granular morphology. Easily dispersible silica is mainly used as a filler and reinforcing agent for tires, footwear and rubber products.Standard: HG/T3061-2009.
Specification
Product series
Easy Dispersion Silica
Items/Spec.
Unit
BLC-855MP
BLC-855GR
BLC-899MP
BLC-899GR
Aspect
Micro Pearl
Granule
Micro Pearl
Granule
SiO2 Content(Ignition Base)
%
≥98
≥98
≥98
≥98
SiO2 Content(dry base)
%
≥90
≥90
≥90
≥90
Nitrogen BET
m2/g
175±15
175±15
185±15
185±15
CTAB
m2/g
160±10
160±10
165±10
165±10
(105℃,2hrs)Heating Loss
%
4.0-8.0
4.0-8.0
4.0-8.0
4.0-8.0
(100℃,2hrs)Ignition Loss(dry base)
%
≤7.0
≤7.0
≤7.0
≤7.0
pH(5% water suspension)
6.0-7.5
6.0-7.5
6.0-7.5
6.0-7.0
Na2SO4 Content
%
≤2.0
≤2.0
≤2.0
≤2.0
DBP Oil Absorption
cm3/100g
235±50
200±50
235±50
200±50
Packaging
25KG per compound bag
Note
Packing and size may be customized per your specific requirements.
In order to maintain the same level of filtration the amount of fine diatomite can be lowered accordingly based on the amount of gel being used
If the staring filter pressure is considered too fast and affects the output, we can specially produce for our customers the beer silica gel of fast filtering speed.
Minimum Order Requirement
The minimum order is one 20-foot container, which can holds about 10 to 16 metric tons of product.