Type C Silica Gel Application:
Type C Silica Gel used as the raw material for preparation of Silica Gel Cat Litter. After being further dried and screened, it forms macro-pored silica gel which is used as drier, adsorbent and catalyst carrier. At the same time, clear out organic acid and high polymer in insulated oil etc.
Properties: Type C silica gel has the ability to absorb significant amounts of water, drain gases: oxygen, nitrogen, hydrogen and chlorine, as well as liquids, especially those that poorly dissolve water. Ether, gasoline, acetone, and other consumables are among the substances that the absorbent can also capture. Depending on the preparation, it can absorb some substances while not absorbing others due to its unique structure and ability to change the throughput of pores.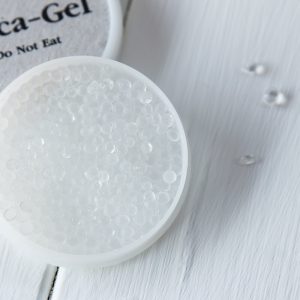 Type C Silica GeL Properties:
Application: Silica gel type C is widely used as an adsorbent for dehumidification and purification of air and other vapors or gases, adsorption purification of nonpolar liquids, as a carrier of catalysts, separation of vitamins, amino acids, alcohols and antibiotics in gas and liquid chromatography. In addition, the absorbet is used for purification of oil sludge and industrial oils, binding of radioactive compounds, purification of wastewater and industrial waters from heavy metal cations, etc.
Shape: Beads.
Color: cream, translucent. It contains lump and ball types.
Pore volume: 0.8–1.0ml/g,
average pore diameter: 8.0–10.0nm,
specific surface area: 300–400m2/g,
specific heat is 0.92KJ/KG.℃ and thermal conductivity is 0.167KJ/M.HR.
Sizes:> 1-8mm
Packing:15kg.Per compound bag.
Type C Silica Gel Specification:
Item

Specifications

Typical
values

C—I Type

C—II Type

Superior class

First class

0.5—3mm

1.5—5mm

Loss on heating, % ≤

6.5

7.0

6.5

6.5

3.2

Low size limit, %≤

5.0

5.0

5.0

5.0

0.2

Pore volume, ml/g ≥

0.78

0.76

0.65

0.65

0.92

Qualified ratio of spherical granules, % ≥

60

60

—

—

87

Ratio of spherical granules, % ≤

—

—

—

10.0

—

Bulk density, g/l

400–480

480–520

—

—

300
Note: Packing and size can be adjusted according to customer's different requirements.